Newsletter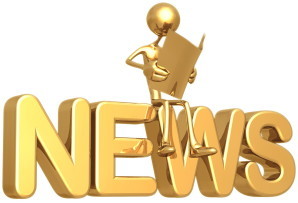 Dear Customers,
Welcome to our Newsletter. Because we haven't been in contact in a long time, we have a lot of news for you.
We would like to inform all our customers, who have been waiting for so long and contacting us periodically asking about Tramadol, that Generic Tramadol 200 mg and Generic Tramadol 225 mg are back in stock. You can order this product again on our site without prescription.
For those who prefer to loose weight with the help of Sibutramine pills we have news: since about a month, a bigger variety of Generic Reductil pills sold under different names and produced by different manufacturers is available, so you can choose the one is best for you: Generic Reductil (Meridia, Ectivia) 20 mg - packing 90 pills, Generic Reductil Sibutramine (Meridia, Ectivia) 15 mg YEDUC, Generic Reductil Sibutramine (Meridia, Ectivia) 20 mg YEDUC, Generic Reductil Sibutramine SLIMEX 15 mg. All these Reductil pills contain the same active ingredient Sibutramine, just in different doses.
Since September we have enriched our stock with a new product from the category "Pain medicine": Codeine Phosphate 60 mg. It's a widely used medicine against mild to moderate pains caused by surgery, illness, or injuries.
Our current Bestseller is Generic Cialis (Tadalafil) 5 Mg - Daily Cialis.
Daily Cialis is an extraordinary and innovative product that serves to systematically counter the problems surrounding Erectile Dysfunction (ED). Daily Cialis is essentially a smaller daily dose of regular Cialis, which gives you the benefits of an erectile dysfunction treatment 24/7.
We care a lot about our customers and we come again with an advantageous offer for you: http://www.generic-meds-store.com/offer/generic-meds-store.com/auction-septembre-en.html. The offer is available till the 15th of October 2016. It's a limited time offer, but we hope there is enough time for all of you to take advantage of.
We invite you to follow us on our blog, post comments and share it with your friends. We will also welcome any suggestion you may have at further improving the functionality of our website so that it can better serve you.
Best Regards,
http://generic-meds-store.com